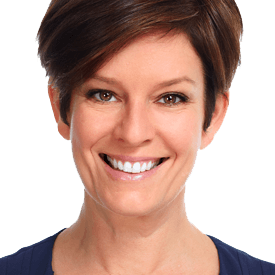 Ocala, FL board-certified retina surgeon, Dr. Shalesh Kaushal, offers the advanced B-scan to assess and accurately diagnose various eye conditions. This advanced technology can detect a wide array of eye diseases and conditions ranging from retinal detachments and vitreous bleeding to intraocular tumors, inflammation, and more. In addition to the B-scan technology, Dr. Kaushal may also incorporate ultrasonography, which is used to quickly capture images and without discomfort. The high frequency sound waves assist Dr. Kaushal in providing a cross-sectional 2D image of the inner portion of the eye and the retina. Comprehensive Retina Consultants is proud to offer the latest in diagnostic tools for our patients so that the best outcome in treatment can be established and achieved.
WHAT TO EXPECT WITH B-SCAN
During an in-office visit to our Ocala retina center, the B-scan is conducted through closed eyelids where a small device will be placed on your eyes to capture images. Dr. Kaushal will instruct the patient to move their eyes left and right/up and down to get images from varying angles. No numbing or special preparation is needed prior to the test. Our patients are relaxed and feel no discomfort during this test.
After your B-scan test, there is no downtime. If another test was performed along with the B-scan and the eyes were dilated, you may need a friend to drive you home. But most patients are able to leave our office and return to normal activities. It is important to avoid touching your eyes for approximately 30 minutes. From the detailed images received from the B-scan, Dr. Kaushal will be able to analyze and diagnose eye conditions quickly. If there are any problem areas on the images, we will discuss them with you in detail and begin a treatment plan as soon as possible.
Comprehensive Retina Consultants of Ocala, FL offers the latest diagnostic tools to ensure your eyes receive the best care possible. The B-scan is used with many patients to help assess and diagnose their eye condition, which allows us to find a solution to your symptoms quickly. To learn more, we invite you to call our retina clinic and schedule a consultation with Dr. Kaushal today.