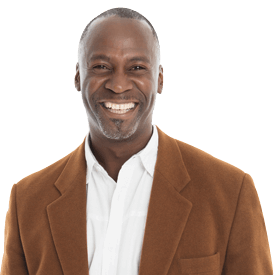 Since the retina is located in the back region of the eye, it takes special technologies to capture a clear image of the structure to accurately diagnose a problem. Using fundus photography, Dr. Kaushal is able to use an advanced camera to get detailed pictures of the retina. These images are able to accurately provide us the "big picture" regarding the health of the retina since they show the blood vessels, nerves, the optic nerve, macula, and more. Fundus technology allows Dr. Kaushal the ability to catch certain eye conditions in their early stages so that treatment can begin promptly, saving the patient from possible vision loss or unwanted symptoms.
At Comprehensive Retina Consultants in Ocala, FL led and directed by Dr. Shalesh Kaushal, we utilize the latest diagnostic tools to detect early retinal diseases such as detachments, macular degeneration, diabetic retinopathy, and more. An accurate diagnosis can now be made faster, allowing our patients to get in and out and on with their everyday activities.
WHAT TO EXPECT WITH FUNDUS PHOTOGRAPHY
Prior to using the fundus camera, Dr. Kaushal may dilate your pupils, which will help provide a more expanded view of the back of the eye. Fundus photography combines a low power microscope with an attached camera that will take photos of the retina as you sit upright and look ahead. Near the testing station, images will appear on a large 3D screen, which allows Dr. Kaushal to further magnify and manipulate the microscope to get a better understanding of your retinal health. There is no downtime associated with the photography. The testing process is quick, simple, and fairly painless.
FUNDUS PHOTOGRAPHY AFTER TREATMENT
Because the eyes are dilated prior to this test, most patients will need someone to drive them home. Since the images are detailed and immediate, Dr. Kaushal will be able to determine if any abnormalities are present rather quickly. From there, he will assess and create a treatment plan according to the specific diagnosis. Each patient is treated uniquely, thus every treatment is catered depending on the condition, stage, symptoms, and overall health of the patient. Dr. Kaushal will have a range of options available to effectively treat your particular condition.
Contact Comprehensive Retina Consultants today for a consultation with Dr. Kaushal to learn more about the advantages of fundus photography. This is an advanced tool offered by our retina practice and is a great way to check the overall health and function of your retina, and determine if there are any problems that need to be addressed.