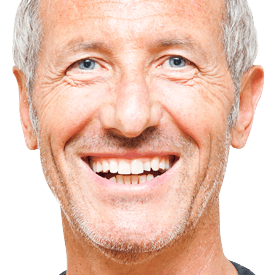 Lucentis is an FDA-approved prescription drug that is injected into the eye. It treats macular degeneration, diabetic macular edema, and age-related wet macular degeneration, as well as macular edema from retinal vein occlusion. Dr. Shalesh Kaushal, a board-certified retina surgeon, prescribes Lucentis to his patients at Comprehensive Retina Consultants in Ocala, FL for the treatment of these very conditions, which cause fluid buildup when left untreated. An anti-VEGF medication, Lucentis works to repair vision loss by reducing the rate at which the body produces the VEGF protein, the catalyst for the growth of abnormal blood vessels. Leakage from these blood vessels causes vision impairment and fluid buildup. During an examination with Dr. Kaushal, patients will learn if their condition can be treated with Lucentis.
WHAT TO EXPECT WITH LUCENTIS®
Lucentis is injected into the eye at an outpatient appointment in our Ocala office. The procedure will be initiated with a thorough cleansing of the area to be treated. Next, Dr. Kaushal will numb the eye with a local anesthetic, then inject Lucentis into the white of the eye with a very fine needle. Repeat appointments will be scheduled according to the patient's condition and Dr. Kaushal's recommendations, but will most likely be in monthly intervals.
Lucentis may cause redness of the injection site or floaters in your vision. These are normal side effects of the treatment and will subside in the days following the procedure. Dr. Kaushal may recommend antibiotic eye drops to prevent infection of the injection site. Patients should heed medical advice and utilize the eye drops properly. Most patients report the most significant vision improvement around seven days after treatment. Some patients may not see significantly improved vision, and should speak with Dr. Kaushal about alternative treatment options.
LEARN MORE ABOUT LUCENTIS
To learn more about Lucentis and the medication's potential to address a number of eye conditions, we invite you to contact Comprehensive Retina Consultants today. During a consultation with Dr. Kaushal, patients can find out if Lucentis is the answer to their vision loss issues. Call us today to schedule your appointment.